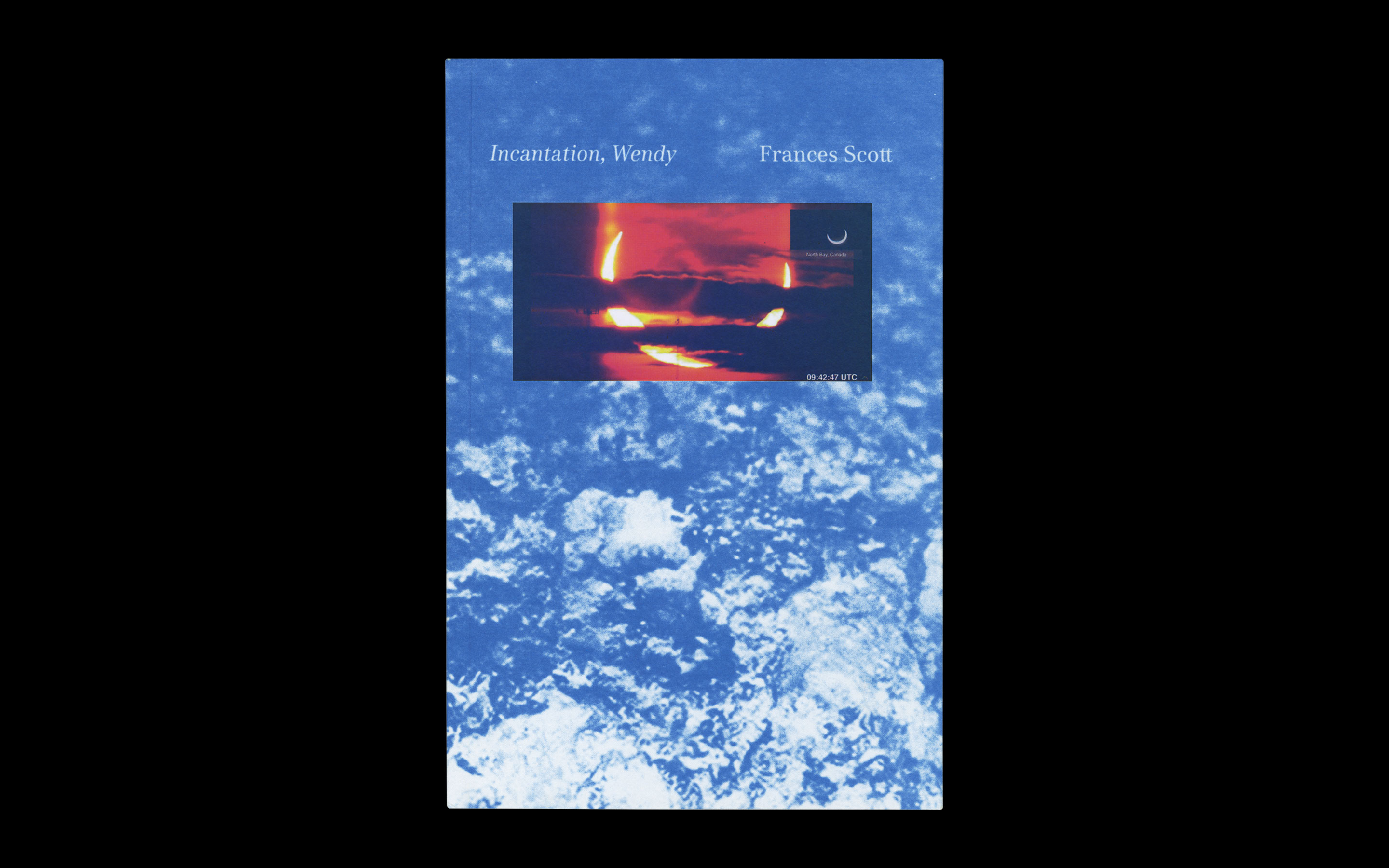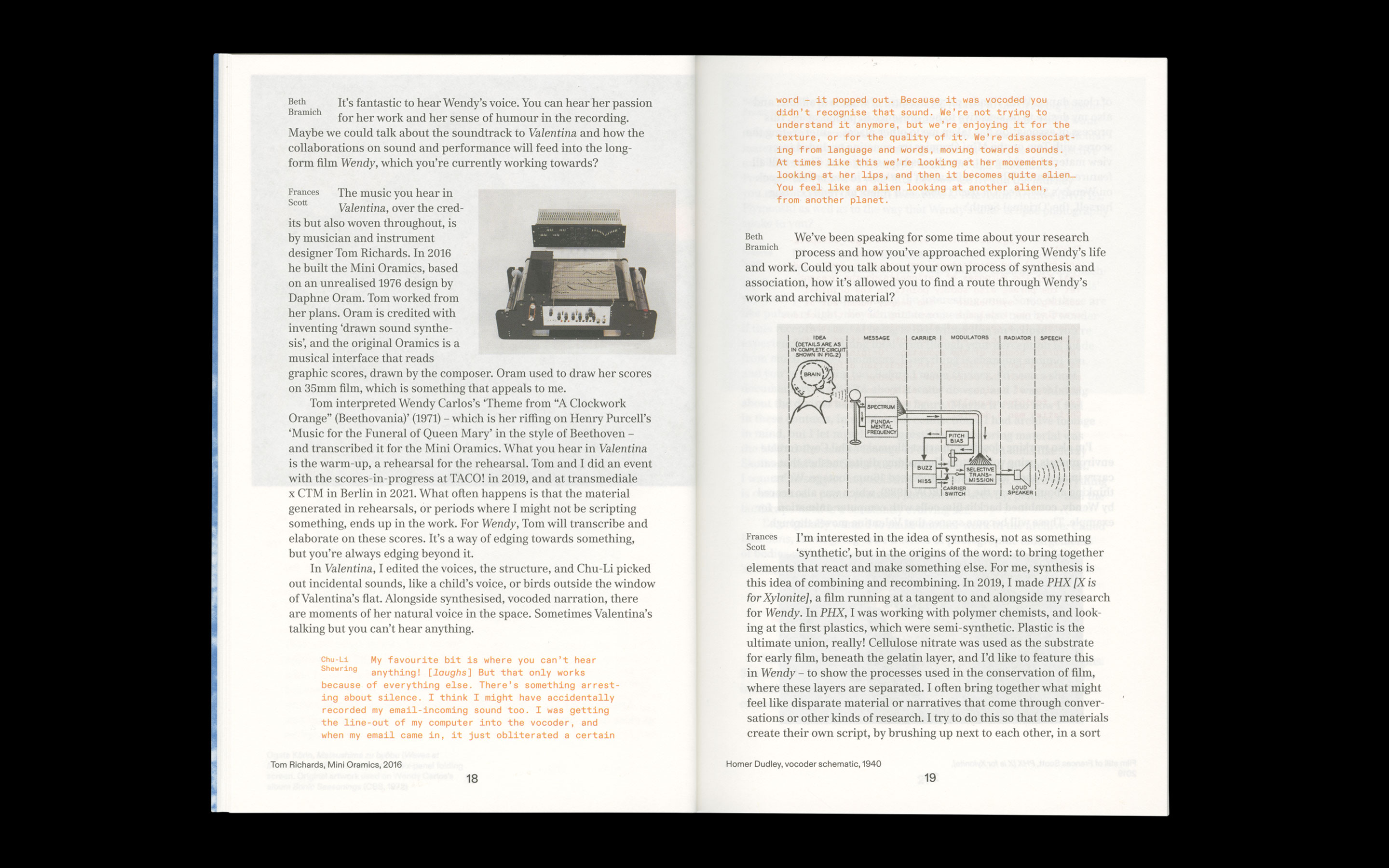 Incantation, Wendy

Frances Scott

Editor: Beth Bramich
Contributors: Beth Bramich, Stine Hebert, Juliet Jacques, Mat Jenner, Tom Richards, Frances Scott, Chu-Li Shewring and Dave Tompkins

Design: An Endless Supply

Publisher: Bobo
August 2021

ISBN 978-1-9160775-1-5

140 x 214mm, 104 pages, 63 illustrations (colour and b&w), softcover





This book is an incantation for
Wendy
(2022), a film fan letter from artist Frances Scott to composer Wendy Carlos. Written contributions from Beth Bramich, Stine Hebert, Mat Jenner, Juliet Jacques, Tom Richards, Chu-Li Shewring and Dave Tompkins are accompanied by hand-drawn music scores, film stills and script notes produced during Scott's research, and her moving-image work
Valentina
(2020), a rehearsal to camera with performer Valentina Formenti.
Incantation, Wendy
precedes the film
Wendy
and meditates on Carlos as 'The Original Synth', moving across channels that speak of the unbounded voice in collaboration, synthesis and transition; through vocoders, archives, re-readings, light pulses, solar flares and cyclical returns; and in concert with horses, moons and a sun, eclipsing as it rises above the horizon.
Incantation, Wendy
forms part of
Wendy
, a research residency and commission with TACO! Supported by Arts Council England, Peabody and An Endless Supply.