Natasha Bird
DREDGE, FLOW, FILTER!
FAMILY WORKSHOP
13 JUNE / 10:30 - 16:00
OUTFALL- ONSITE SCULPTURE
13 JUNE onwards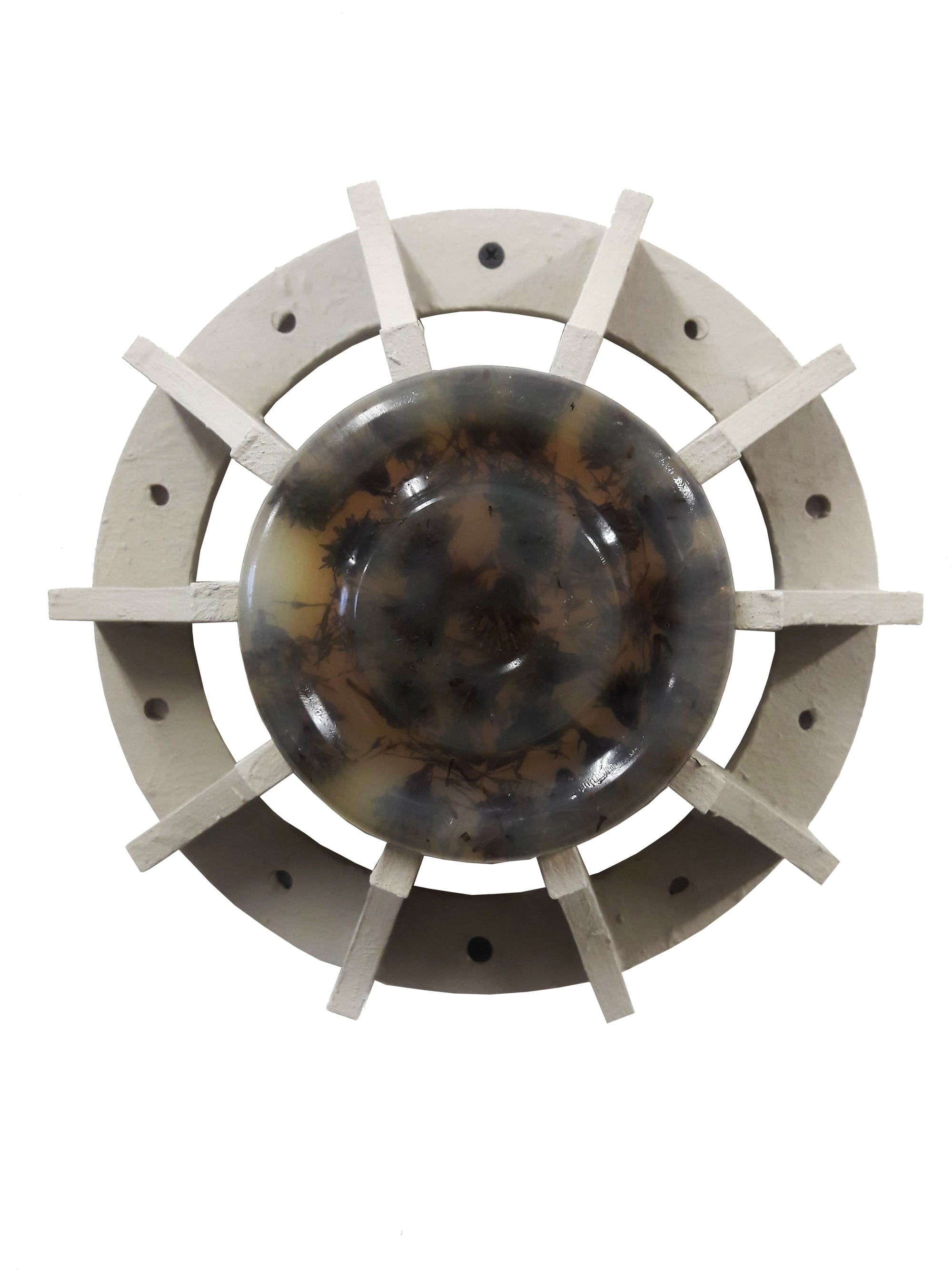 Dredge, Flow, Filter! is a hands-on family workshop combining material experimentation and printmaking. Explore how different inks can be sucked through paper, and dredge up found objects to make an artwork.
45 minute sessions in family bubbles. Part of the Crossness Open Day.
Tickets for the open day must be booked in advance - Adults £10, Children 5-15 yrs £3, under 5's free. The family activity (free when you purchase an open day ticket) can be reserved at the welcome desk on the day.
To book please visit the Crossness Website

§

This workshop forms part of
Outfall,
an ongoing research project by artist Natasha Bird, commissioned by TACO! in partnership with the heritage site of Crossness. The project considers production and waste and ideas of flow and stagnation, as starting points for exploring the city as both a body and ecosystem.
Natasha has been working on site at Crossness and with archival material both from Crossness and elsewhere, developing sculptural and discursive responses. Her research is presented at Crossness in the form of a sited 'sculptural reading display'. Further information and collections of materials are also accessible via the
Outfall website
.
To book please visit the
Crossness Website
§

Natasha Bird is an artist, producer and educator. Past exhibitions include Earth Eaters curated by Cole Projects, Moloko Plus Six at Thamesmead Texas, London and Testbed Alice at The Old Waterworks, Southend. Natasha has participated in residencies at Cultureland (NL), Catalyst Arts at the Curfew Tower (NI) and the Trelex Residency (Switzerland). Alongside her studio practice, Natasha leads workshops with children and young people at schools and galleries including South London Gallery and Milton Keynes Gallery. These workshops in sculpture, object making, installation and animation often involve collaborative building of structures that can be inhabited, transformed or activated by the maker and viewer.
§
Completed in 1865, Crossness Pumping Station is a magnificent Grade 1 Listed industrial heritage site and unique visitor attraction. It was built by Sir Joseph Bazalgette as part of the first, city-wide sewage system for Victorian London and harnessed the power of the tidal Thames to transport waste along the estuary and out to sea. Crossness was built in response to increasing cases of Cholera and other water bourne diseases and is celebrated for its engineering achievement. This massive structural project was driven not just by human bodily functions and needs, but also by tiny bacteria shaping human society, and the city.
Image courtesy of the artist