THINGS FOR HOMES
/ HOMEs FOR THINGS

JAMES PREVETT

James Prevett makes objects, text, images and video often combining them together as sculpture. His work deals with the vitality of things – images, ideas, memories as well as objects – and the way the sculptural is experienced and understood. Sometimes uncomfortable and sometimes humorous, James makes nuanced and highly crafted work that resists simple thematic readings, rather, his work produces a sense of an atmosphere or a feeling.
James Prevett has exhibited widely in the UK and internationally including Finland, Thailand, Singapore, USA, Austria and Brazil. He represented Great Britain at the Venice Biennale of Architecture 2006. His ongoing project
Parties for Public Sculpture (2017)
invites artists to make a 'party' for an existing public sculpture. James lives and works in Helsinki, Finland where he is currently Lecturer in Sculpture at Helsinki Fine Arts Academy.
TACO! have invited James to develop a new project -
Things for Homes / Homes for Things.
James research takes as its starting point the objective to make a sculpture for an individual in their home. Historically sculpture has had a direct relation to public space, public office or public institutions such as the state or the church. Where sculptures have been made for specific individuals these have been for wealthy individuals and their estates to demonstrate social status. It is rare that sculpture is thought about in relation to the site of the home or domestic space. These traditional sites and contexts for sculpture have conditioned our understanding and reception of sculptural objects and how the scultpural is understood and defined.
During his residency at TACO! James will spend time with people in their home, locally in Thamesmead and with peopel in different parts of the country. He aim's to make a sculptural artwork specifically for them and their home. Each work will result out of a period of getting to know each other through home visits, conversations, and discussion. Through this exchange and the production of sculptural objects, James will develop a series of public outcomes over a 2 year period that seek to open up ideas and debates around what constitutes a sculpture and its public, why sculpture is made and for whom.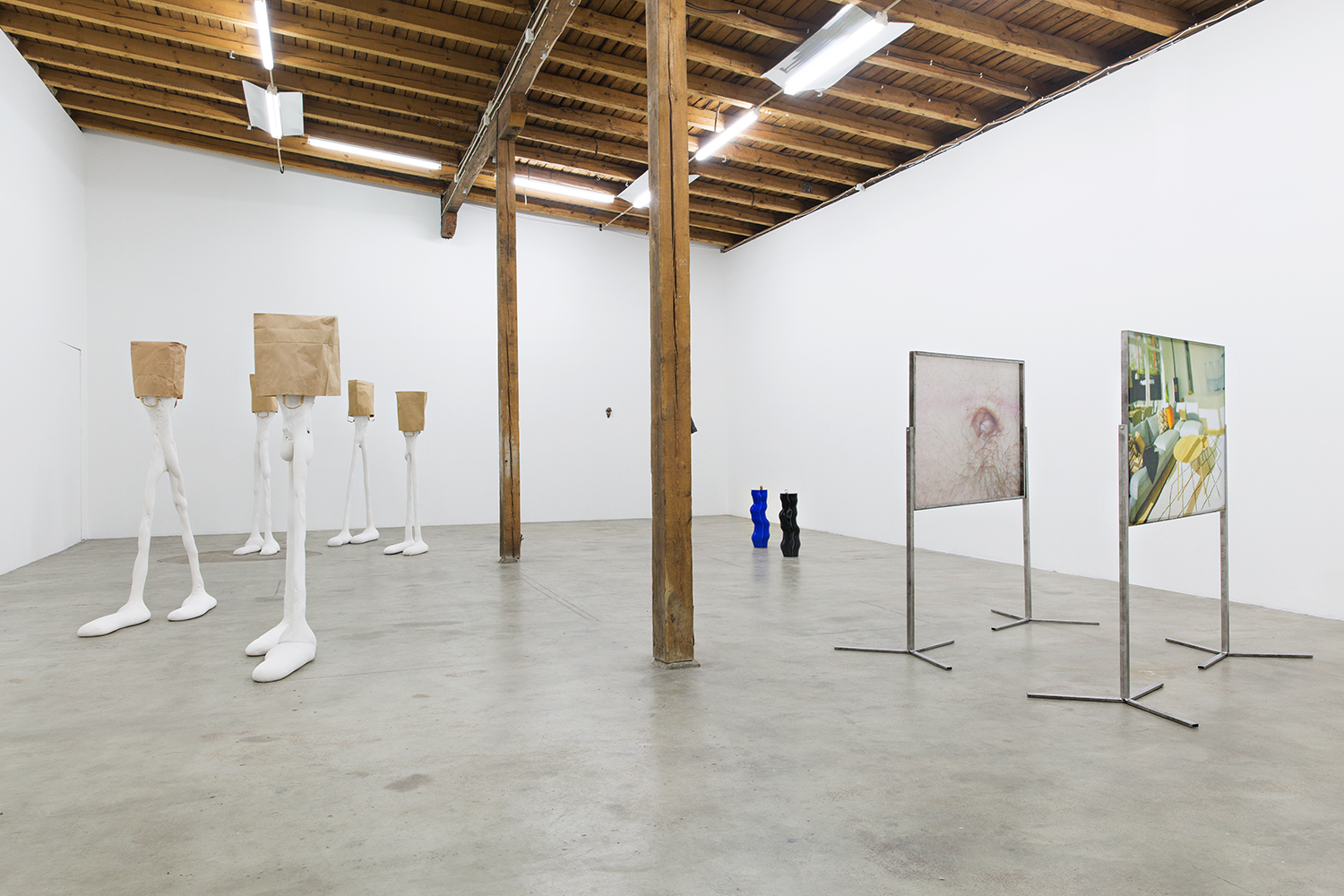 Images courtesy of James Prevett, Distension @ SIC, Helsinki 2017