PASSIVE AGGRESSION
ALEX FROST

23 JULY - 5 SEPT
PV 22 JULY/ 6PM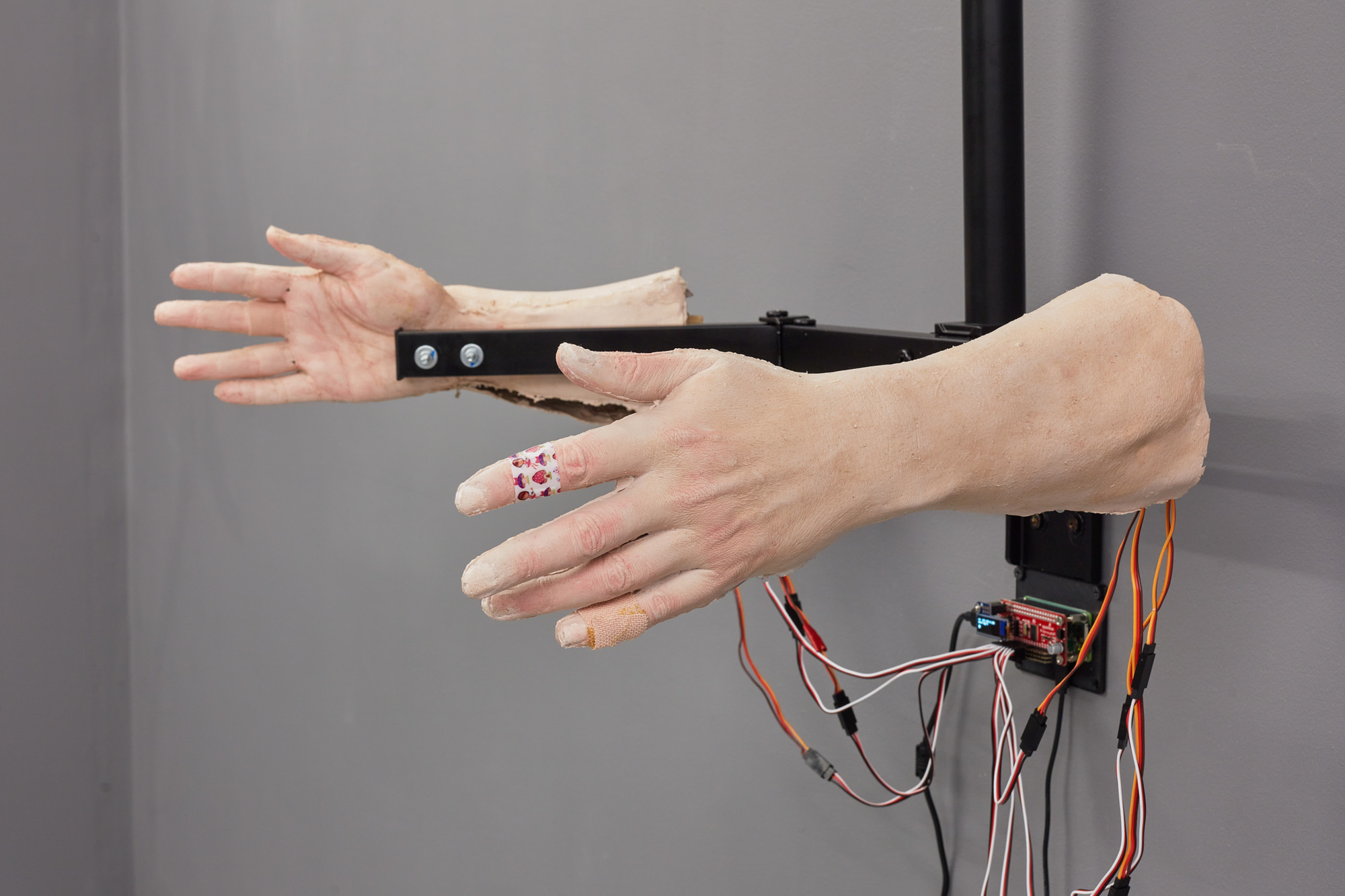 Passive Aggression
is an experimental new solo exhibition by London-based artist Alex Frost whose work often employs the language and actions of consumption. Working across video and sculpture, his work considers and reflects on our lived experience as objects of capital.
In 2017 Frost started making his video series -
Wet Unboxing
. In these videos, products selected from an optimised and urban life were opened by hand in a tank filled with water direct to camera. These enigmatic and hypnotic videos of hands opening items underwater riffed on the online trend of YouTube unboxing videos, where products are opened on camera and posted onto the infinite feeds of social media. Within this space of virtual consumption, the
Wet Unboxing
videos acted-out the migration of the desires for physical consumption onto an online world.
In
Passive Aggression
Frost further explores the reverberations and merging between the physical and virtual. In particular the way that patterns of online consumption have been combined with our physical lives, shaping our relationship to our working and living environments.
Echoing the disembodied hands of the
Wet Unboxing
videos, Frost has installed several robotic, animatronic hands that respond to 'data' to act out repetitive actions and gestures. Tweets, Instagram stories or Facebook posts made by commercial corporations are converted into a digital and robotic sign language. However this is not big data - loaded with gravity and direct meaning - instead the data 'pulling the strings' is banal, dumb and passive, seemingly at odds with the smart objects that underpin an 'Internet of Things'.
Focusing at the point where a prosaic digital reality meets the physical, the works in
Passive Aggression
utilise a privatised language to make it public.
§

Alex Frost was born in Tottenham, has exhibited at the 2009 Venice Biennale, Tate (St Ives), Catriona Jefferies Gallery (Vancouver), The Modern Institute (Glasgow), Dundee Contemporary Arts, Milton Keynes Gallery, Studio Voltaire (London), Fruitmarket (Edinburgh), Glasgow Museum of Modern Art, Kunstbuero (Vienna) and Frieze Sculpture Park (London). He recently completed a PhD in Visual Cultures at Northumbria University. His thesis explored the spaces formed through the privatisation of life and work in London today.
Image:
Wet Unboxing (Adez Smoothie), 2018. 
Alex Frost
https://youtu.be/rXLSxGsHsiA