ACTION!
A history of Community Led Anti-racism in Thamesmead

Holly GRAHAM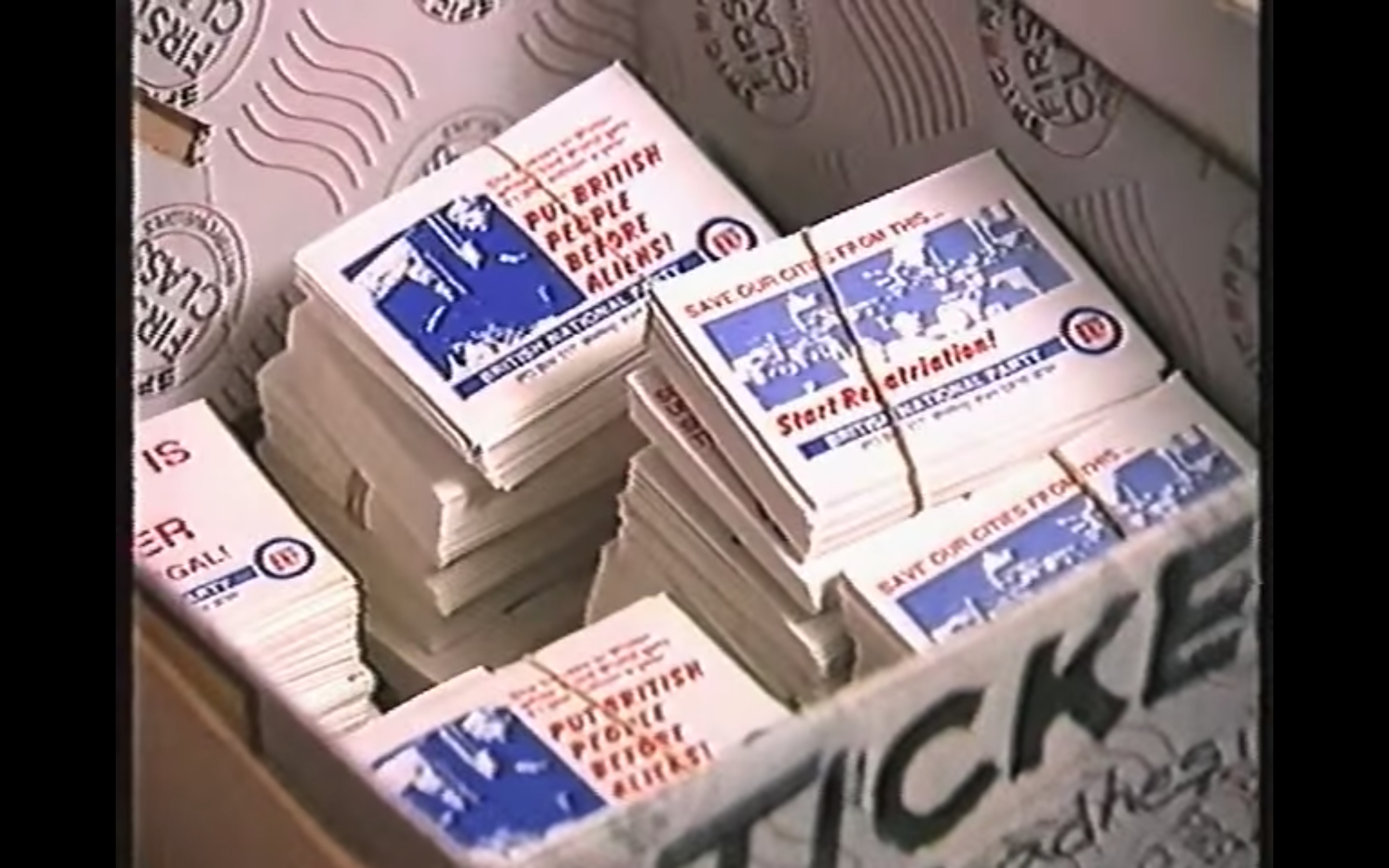 Do you know of, or were you involved in any efforts to heal local racial divisions in Thamesmead in the early 1990s? If so we'd like to hear from you.
Artist Holly Graham is working with TACO! and the
Thamesmead Community Archive
, to research anti-racist community led action work in Thamesmead in the early 1990s. This period saw a rise in racial tensions within the area but there is currently minimal documentation reflecting these rifts and the important community led responses to counteract them.
In 1991 a racist gang of young white men murdered a young black boy Rolan Adams. He was 15. This event took place within a climate of fear and tension provoked by the BNP. The murder received little media attention at the time. However there was a community led responce throughout this period that included a 1500 strong 6 mile walking march on the BNP's offices in Welling, Bexley.
In this project Holly hopes to address this gap in story-telling; speaking with local residents to collect information and material about how the racism and division within Thamesmead at this time was responded to by members of the local community. Through a series of interviews and collection of materials, she hopes to document the anti-racist social action taken by local people and groups.
The project aims to make this work visible so that It can viewed and understood in a wider historical context of activism and the tumultuous history of race relations throughout the UK more broadly.
The project will also aim to outline practices of community organising that might be drawn upon today by others as the country continues to grapple with racial inequality in the present.
Can you help us to tell this important part of Thamesmead's story?
If you would like to talk to Holly, contribute to the project or find out more information please contact Mat Jenner –
mj@taco.org.uk
We are aware of the potential sensitive nature of this history and materials relating to it. All enquires and correspondence will be treated confidentially. Any contributions made to the project can remain anonymous if desired.
PASSIVE AGGRESSION
ALEX FROST

23 JULY - 5 SEPT
PV 22 JULY/ 6pm

Passive Aggression
is an experimental new solo exhibition by London-based artist Alex Frost whose work often employs the language and actions of consumption.
Working across video and sculpture, his work considers and reflects on our lived experience as objects of capital.
In 2017 Frost started making his video series -
Wet Unboxing
. In these videos, products selected from an optimised and urban life were opened by hand in a tank filled with water direct to camera. These enigmatic and hypnotic videos of hands opening items underwater riffed on the online trend of YouTube unboxing videos, where products are opened on camera and posted onto the infinite feeds of social media. Within this space of virtual consumption, the
Wet Unboxing
videos acted-out the migration of the desires for physical consumption onto an online world.
In
Passive Aggression
Frost further explores the reverberations and merging between the physical and virtual. In particular the way that patterns of online consumption have been combined with our physical lives, shaping our relationship to our working and living environments.
Echoing the disembodied hands of the
Wet Unboxing
videos, Frost has installed several robotic, animatronic hands that respond to 'data' to act out repetitive actions and gestures. Tweets, Instagram stories or Facebook posts made by commercial corporations are converted into a digital and robotic sign language. However this is not big data - loaded with gravity and direct meaning - instead the data 'pulling the strings' is banal, dumb and passive, seemingly at odds with the smart objects that underpin an 'Internet of Things'.
Focusing at the point where a prosaic digital reality meets the physical, the works in
Passive Aggression
utilise a privatised language to make it public.
§

Alex Frost was born in Tottenham, has exhibited at the 2009 Venice Biennale, Tate (St Ives), Catriona Jefferies Gallery (Vancouver), The Modern Institute (Glasgow), Dundee Contemporary Arts, Milton Keynes Gallery, Studio Voltaire (London), Fruitmarket (Edinburgh), Glasgow Museum of Modern Art, Kunstbuero (Vienna) and Frieze Sculpture Park (London). He recently completed a PhD in Visual Cultures at Northumbria University. His thesis explored the spaces formed through the privatisation of life and work in London today.
Image:
Wet Unboxing (Adez Smoothie), 2018. 
Alex Frost
https://youtu.be/rXLSxGsHsiA
GUT FEELINGS
VOICING THE VIsCERAL

deadline -12 Aug
Workshop - 11 SEPT / 2-6


Our gut is lengthy, weighty, coiled tightly in the core of our bodies. It is forever present but out of sight, gurgling and growling, communicating its digestive processes. Culture can silence or shame our insides, but the viscera continue to speak in voices characterised as bold, honest and vital. We are gutted, we are gutsy, we are forever stirred by gut reactions. Our understanding of the gut's effect on mood, mind and health is fast evolving, and as we learn more about the power of the microbiome and the gut-brain axis, we are seeking ways to engage with these inner parts as bodily correspondents.
What if we found ways to unspool and explore the hidden channels of our being? What if we found opportunities for the body to speak for itself, allowing the unsung parts to bellow? What if we engaged with digestion through a metabolic form of writing?
Artists Fiona Glen and Esme Boggis lead a 4hr collaborative workshop exploring the theme of 'digestion' through writing and voice. The workshop will be a creative and open space to share and discuss materials, produce work, and collaborate to develop pieces that centre the use of the written and spoken word. This generative process will include opportunities to share pieces publicly through a print publication, a live event planned for October, and potentially a broadcast. All presentations will be co-created by participants, and supported and promoted by TACO!
As the
Gut Feelings
workshop will be intimate and collaborative, spaces are limited. We're looking for a diverse group of
up to 13 people
who are interested in creatively exploring the subject.
The workshop will be hosted at TACO! with snacks and refreshments provided.
Gut Feelings
forms part of the
DreamsTimeFree
programme, supporting the launch of
Dreams Time Free #2: Soft Tissue,
the second in the series of an annual publication for experimental artists writing, published by TACO!
If you would like to take part, please email
info@taco.org
by the
12th August
with a few lines introducing yourself and your creative practice and why you would like to take part in this project. We look forward to receiving your responses and will reply to expressions of interest by the 18th of August.
§
Esme Boggis and Fiona Glen are two artists working with writing and the body.
Esme Boggis is an artist and writer based in South East London. Her interests lie in the slippery nature of bodies, language, geographies, and objects, in states of flux, tension and mistranslation. She completed an MA in Writing at the Royal College of Art in 2020. Her writing has been published online and in print, including The Double Negative, Abstract Magazine, Plicnik Space, ARC Magazine and NOIT Journal. She has performed and exhibited in galleries across London including Flat Time House, SET, The Bomb Factory Art Foundation and Guest Projects.
Fiona Glen is a writer and artist interested in the complex relationships between humans and our fellow animals, and in the lives of objects and materials. Glen's writing has been published in periodicals including Aesthetica, NOIT Journal, 3:AM Magazine, and MAP Magazine, as well as in various anthologies. She has read at the London Science Museum and Gossamer Fog gallery, and she has previously been commissioned by BBC x ICA New Creatives.
Natasha Bird
OUTFALL- ONSITE SCULPTURE
8 AUG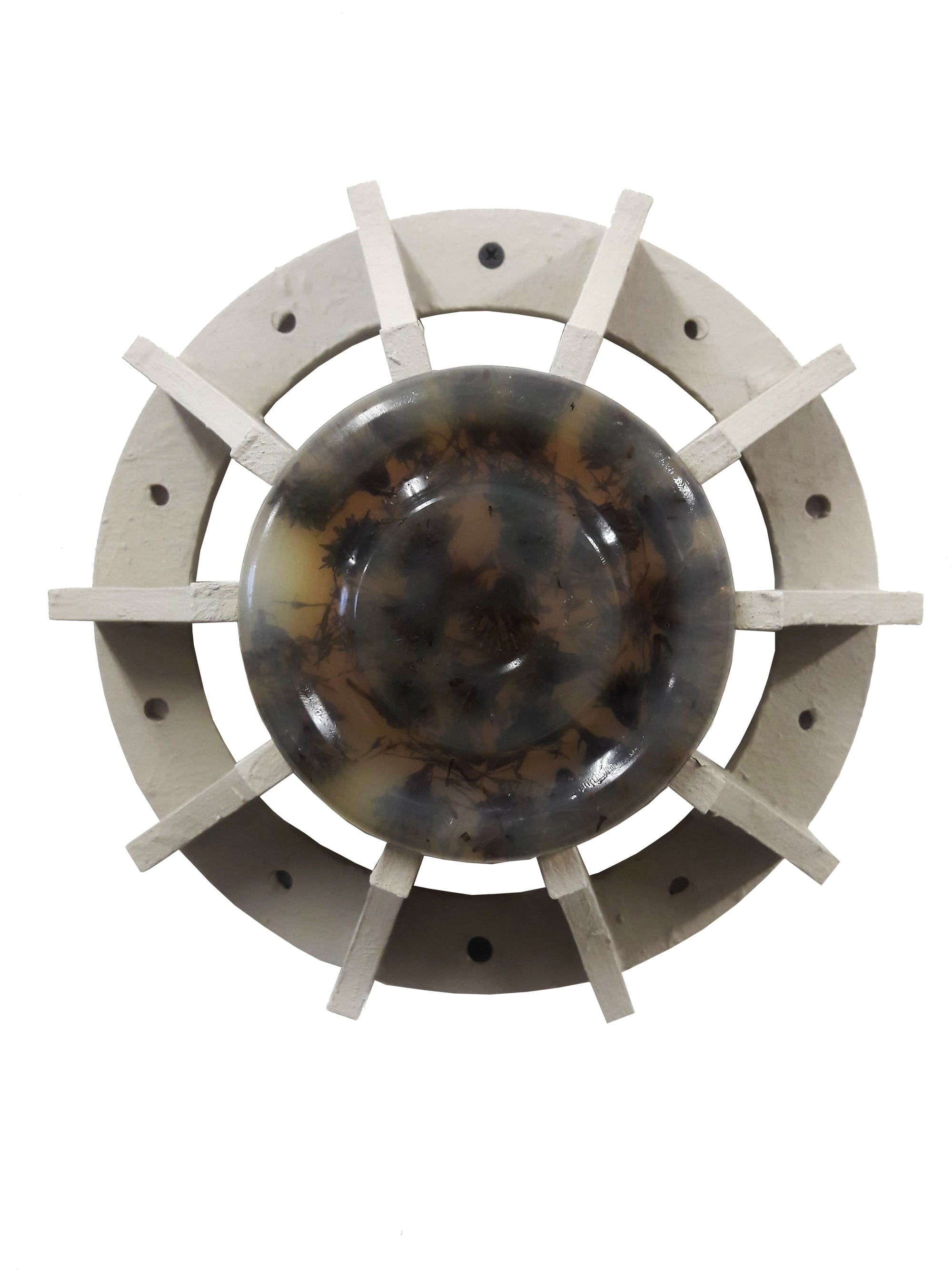 Outfall,
is an ongoing research project by artist Natasha Bird, commissioned by TACO! in partnership with the heritage site of Crossness. The project considers production and waste and ideas of flow and stagnation, as starting points for exploring the city as both a body and ecosystem.
Natasha has been working on site at Crossness and with archival material both from Crossness and elsewhere, developing sculptural and discursive responses. Her research is presented at Crossness in the form of a sited 'sculptural reading display'. Further information and collections of materials are also accessible via the
Outfall website
.
To book please visit the
Crossness Website
§

Natasha Bird is an artist, producer and educator. Past exhibitions include Earth Eaters curated by Cole Projects, Moloko Plus Six at Thamesmead Texas, London and Testbed Alice at The Old Waterworks, Southend. Natasha has participated in residencies at Cultureland (NL), Catalyst Arts at the Curfew Tower (NI) and the Trelex Residency (Switzerland). Alongside her studio practice, Natasha leads workshops with children and young people at schools and galleries including South London Gallery and Milton Keynes Gallery. These workshops in sculpture, object making, installation and animation often involve collaborative building of structures that can be inhabited, transformed or activated by the maker and viewer.
§
Completed in 1865, Crossness Pumping Station is a magnificent Grade 1 Listed industrial heritage site and unique visitor attraction. It was built by Sir Joseph Bazalgette as part of the first, city-wide sewage system for Victorian London and harnessed the power of the tidal Thames to transport waste along the estuary and out to sea. Crossness was built in response to increasing cases of Cholera and other water bourne diseases and is celebrated for its engineering achievement. This massive structural project was driven not just by human bodily functions and needs, but also by tiny bacteria shaping human society, and the city.
Image courtesy of the artist