---
WENDY ︎ FRANCES SCOTT ︎ WENDY ︎ FRANCES SCOTT

---
Frances Scott works with moving image, presented through film screenings, installations, events and publications. Her work considers the material that exists around the periphery of the cinematic production, to propose a film composed of its associations and fragments. Where earlier projects evolved out of the script, her recent work explores the experience of moving image through non-linear film scores or their substitution through associated materials.
At TACO! Frances has continued her interest in the site of film production to develop a new moving image work,
Wendy
, looking at the extraordinary work of pioneering composer and musician, Wendy Carlos. Carlos famously arranged the soundtrack for Stanley Kubrick's 1971 adaptation of Anthony Burgess' 'A Clockwork Orange' (1962), in which several key scenes were shot on the Thamesmead estate, as well as 'The Shining' (1981). Carlos spearheaded developments on Moog Synthesiser and use of the Voice-Encoder (Vocoder), and Frances' research draws on this history, exploring the synthesised, un-bounded voice across fields of music, literature and film.
In the development and production of
Wendy
Frances is working with a number of collaborators including musician
Tom Richards
and his handmade music synthesiser-sequencer 'Mini-Oramics' (
designed in 1976 but never realised by electronic music pioneer Daphne Oram
), as well as dancer and performer
Valentina Formenti
, using volumetric filmmaking and three-dimensional modelling techniques.
Valentina
, 2020, film still. Courtesy of the artist
Frances's ongoing collaboration with sound designer Chu-Li Shewring, led to her working with her on the production of
Incantation, Wendy
(2018) a recorded broadcast for radio, commissioned by TACO! and first presented on
RTM.FM.
Incantation, Wendy
includes excerpts and full tracks from Carlos' work, including unused material, combined with new scripted readings and recordings. A public programme connected with Scott's research includes
a performance with Tom Richards
, a screening selected with Mat Jenner, as part of the ongoing film programme
Viddy Horrorshow (VHS),
and a new a short film
Valentina.
A publication
commissioned and produced by An Endless Supply and TACO! was launched in Sept 2021.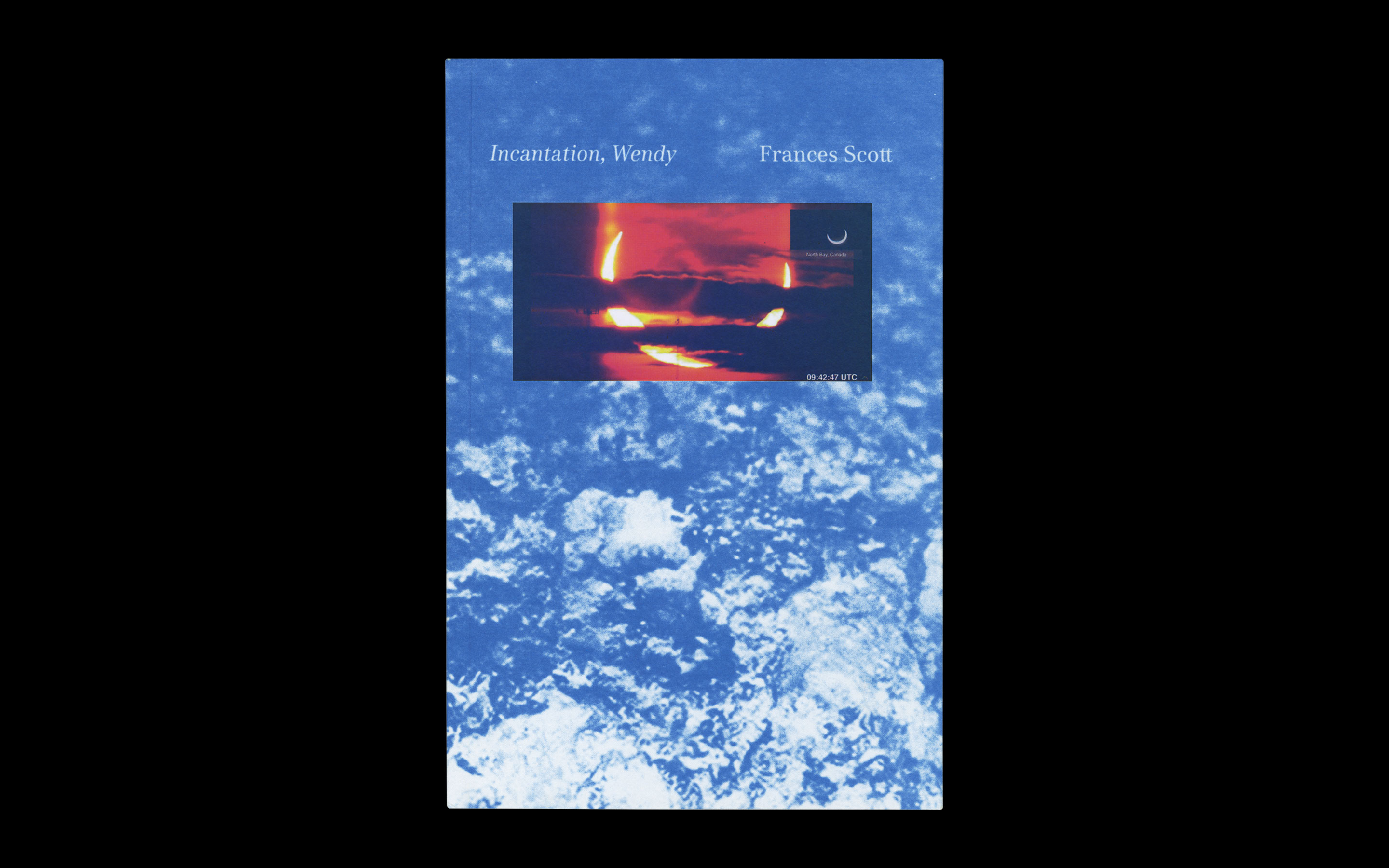 §
Frances has exhibited nationally and internationally, and her recent exhibitions and screenings include: 57th New York Film Festival (2019); Close Up Film Centre, London (2018 / 2019); Institute of Making UCL (2019); Het Bos, Antwerp (2018); RTM.FM/TACO! (2018); Tate St Ives (2018); The Bower, London (2018); Annely Juda Fine Art, London (2018); Yorkshire Sculpture Park (2017); Whitechapel Gallery, London (2015/2017); Peninsula Arts and South West Film & Television Archive, Plymouth (2017); Focal Point Gallery, Southend (2016); and 'Selected III' videoclub and FLAMIN screenings in the UK and USA including Anthology Film Archives, New York, Seattle International Film Festival, and LA Film Forum, Los Angeles (2014). In 2017 Frances was recipient of the inaugural Stuart Croft Foundation Moving Image Award.